Sausage Linker
Model: LGC-01
description:
The line LGC contains a twist machine and a hanger. The twist machine has its own pump that is helpful to get precise weight and precise length. It's suitable for all of artificial casing.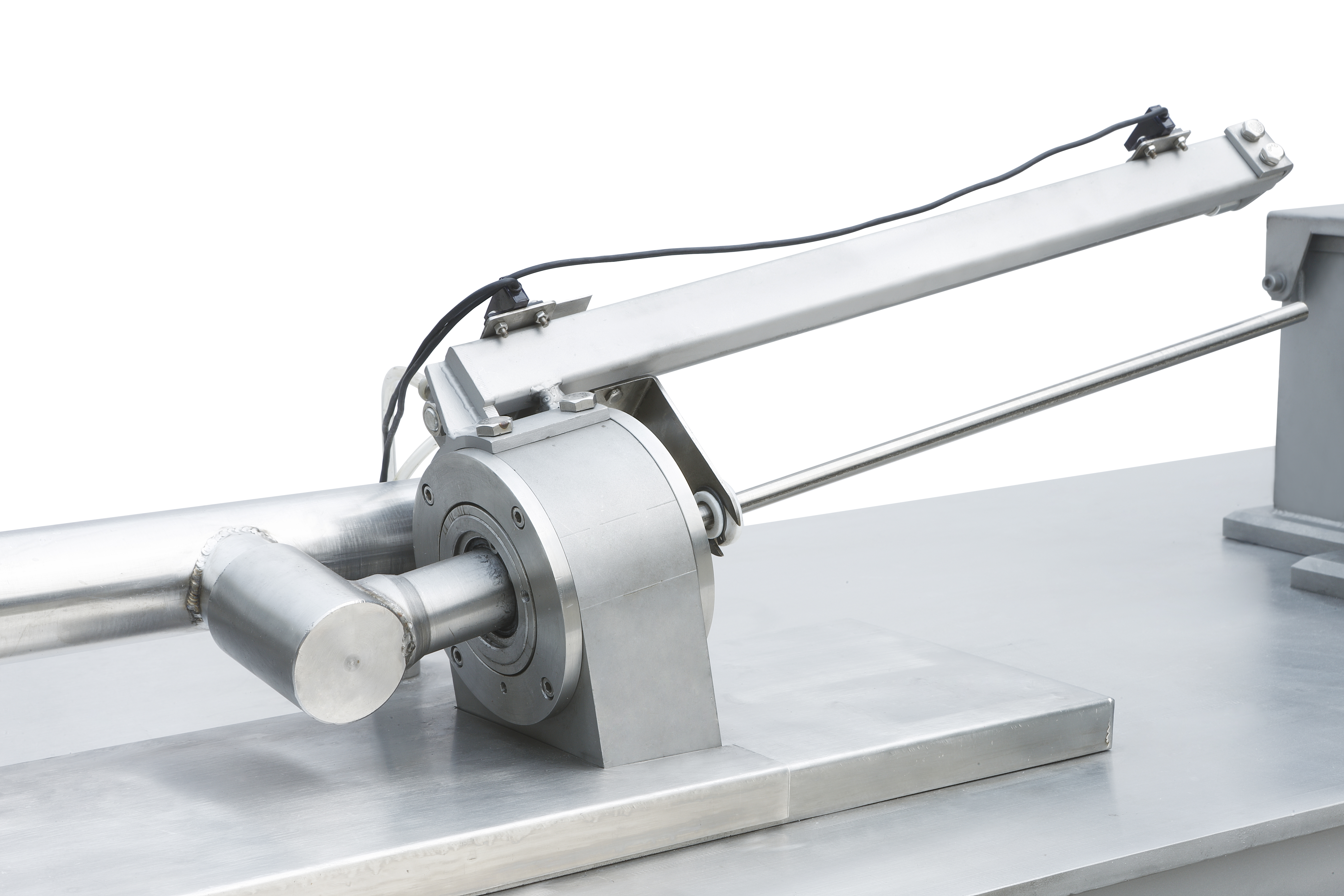 Advantages:
Advantages:
* Integrated filling unit with servo drive incl. Monitor control and weight compensation.
* High-performance industrial line for filling, portioning, linking and hanging.
* Optional methods of twist: "both side" or "one side" which can reduce the wear and tear.
* It has the best precise weight and length of the portion.
Parameter:
Parameter:
Weight: 485KG
Portioning capacity: up to 1,000 portions per minute
Caliber range: φ15-28 mm
Portion lengths: see Chart1
Nozzle length: 425mm
Length*Width*Height:1472mm(twist machine)+3240mm(hanger) * 680mm * 1290mm
Power: 5KW using 380V three phase
Chart1. Portion lengths
| | | | | | | | | | | | | | | |
| --- | --- | --- | --- | --- | --- | --- | --- | --- | --- | --- | --- | --- | --- | --- |
| Length/potion (mm) | 28 | 38 | 47 | 57 | 66 | 76 | 95 | 114 | 123 | 133 | 152 | 190 | 200 | 247 |
| Chain I(78) | ● | | | ● | | | | | ● | | | | | ● |
| Chain II(80) | | ● | ● | | | ● | ● | | | | ● | ● | | |
| Chain III(84) | | ● | | ● | ● | | | ● | | ● | | | ● | |