Spring Loaded Bacon Hanger
Model:
description:
The Spring Loaded Bacon Hanger is for the hanging and smoking of Bacon Slabs, Ham Steaks, Briskets and other meat steaks or fillets. Extra Large removable hanger hook fits all sizes of smoke sticks. Two sets of prongs minimize damage to meat while keeping it fixed with the spring mechanism. Hanger hook can be removed for additional clearance.
Advantages:
Just squeeze it open, clamp your favorite meat firmly.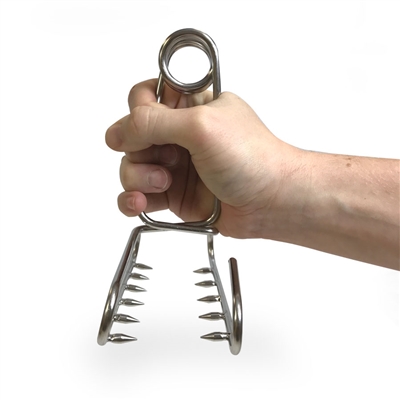 Parameter:
7" Tall (without hanger)
Jaws 6 1/2"Long
Jaws open to 3"
Prongs: 1/2" Long
18 Gauge 304 Stain Less Steel